WELCOME TO the Tian lab!


Our research centers on the interdisciplinary fields of chemistry, materials science and nanotechnology. We are driven to solve the puzzles related to heterogeneous catalysis, thin film growth, and drug delivery.
Group News
10/29/2018 Tian received the ACS PRF New Investigator Grant! The funds will be used to support our research on designing surface supportive ZIFs for gas separation.
9/14/2018 Six students from our lab presented in this year's CNSM Research Symposium at CSULB! Angela, John, Kristi, and Mark presented their summer work from our lab. Michael presented a poster based on his REU summer research at USC. Jack present his summer REU work from Portland State University! See the picture on the right.
​
9/5/2018 Tian as a co-PI on the NSF MRI grant on getting a surface plasmon resonance microscopy system was funded. Prof. Yixian Wang at CSULA is the leading PI. The instrument will be located at CSULA.
7/30/2018 Andy defended his MS thesis! Now he is ready for moving to the Rosalind Franklin Medical School!
07/17/2018
Michael's paper has been accepted for publication in RSC Advances. Cecilia and Kristi are co-authors on this paper. Congratulations!
06/18/2018 Welcome new summer students joined our lab: Kimberly Ramos (Bridges Program), Hao Pham (Bridges Program), Dante Jaramillo (HSI-STEM), John Dinh (BUILD).
---
Powered by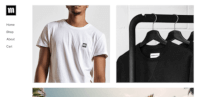 Create your own unique website with customizable templates.