WELCOME TO the Tian lab!


Our research centers on the interdisciplinary fields of chemistry, materials science and nanotechnology. We are driven to solve the puzzles related to heterogeneous catalysis, thin film growth, and drug delivery.
Latest Group News
12/17/2018 Jack's paper "Adsorptive separation of methane from carbon dioxide by zeolite@ZIF composite" has been accepted for publication in Energy & Fuels! Our previous lab members, Savannah and Melissa, were co-authors in this paper. Congratulations!
11/28/2018 Kristi's manuscript entitled "Semiconducting Langmuir-Blodgett Films of Porphyrin Paddle-Wheel Frameworks for Photoelectric Conversion" was accepted by Langmuir. As the sole student author, she has done tons of work in this project. Congratulations, Kristi!
​
11/17/2018 Three undergraduate students, Angela, Michael, and Trenton, attended this year's ABRCMS conference in Indianapolis. Angela gave an oral presentation "Surface modification of iron-based metal-organic framework for drug delivery" in the chemistry division. They have enjoyed the conference, see the picture below.
​
10/29/2018 Tian received the ACS PRF New Investigator Grant! The funds will be used to support our research on designing surface supportive ZIFs for gas separation.
9/14/2018 Six students from our lab presented in this year's CNSM Research Symposium at CSULB! Angela, John, Kristi, and Mark presented their summer work from our lab. Michael presented a poster based on his REU summer research at USC. Jack present his summer REU work from Portland State University! See the picture on right.
​
9/5/2018 Tian as a co-PI on the NSF MRI grant on getting a surface plasmon resonance microscopy system was funded. Prof. Yixian Wang at CSULA is the leading PI. The instrument will be located at CSULA.
​
Powered by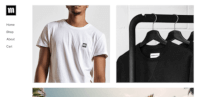 Create your own unique website with customizable templates.